Welcome back to a new challenge here at Crafting for all Seasons, a big thank you to those of you who entered our 'Use Flowers' challenge, there were so many lovely entries, we all enjoyed looking at your fabulous projects and hope you will join us again for our new challen

ge.
Willkommen zurück zu einer neuen Challenge hier bei Crafting for all Seasons. Ein großes Dankeschön an diejenigen unter euch, die an unserer "Benutzt Blumen
"-Challenge teilgenommen haben, es gab so viele zauberhafte Beiträge. Wir haben es alle sehr genossen eure fabelhaften Projekte zu bestaunen und hoffen dass ihr auch bei unserer neuen Challenge wieder mit dabei seid.
Our theme for you this fortnight is "Green and Red with glitter/sparkle". This challenge will run for four weeks to allow the Design Team a little time off with their families over the holidays.
Unser Thema für die kommenden 14 Tage ist "Grün und Rot mit Glitzer"
Our sponsors

this time are :
Unser Sposnor ist diesmal: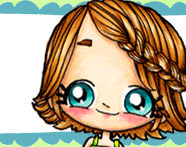 Robyn's Fetish Digital Stamps And More is proud to sponsor this challenge.
Robyn's Fetish Digital Stamps And More, a division of I Did It Creations, was created and is
owned by Robyn Weinrib. Robyn offers a wonderful variety of digital stamps and digital papers, designed to meet the needs of all digital paper crafting addicts for every occasion.
Robyn's Fetish Digital Stamps And More is happy to award 5 digital stamps of the winner's choice to the winner of this challenge.
The randomly drawn winners from Challenge #41 "Use Flowers" are
Die zufällig gezogenen Gewinner der Challenge #41 "
Benutzt Blumen" sind
$10 Gift Certificate from Di's Digital Downloads
4 non coloured images from Meljens
2 digital images from Saturated Canary
Please email Carol to claim your prize before the start of the next challenge.
Bitte schickt Carol vor dem Start der nächsten Challenge eine Email um euren Preis zu erhalten

.
Our Top Three as chosen by the DT are:
Unsere, vom DT ausgesuchten, Top Drei sind:
Congratulations, please take your well deserved Top Three banner from the side bar and display it on your blog.
Herzlichen Glückwunsch, bitte schnappt euch den wohlverdienten Top 3 Banner aus der Sidebar und zeigt ihn auf eurem Blog.
Sadly this will be Elaine and Jan's last challenge with the team as they are both stepping down at the end of the year. We will miss their inspiration and wish them well for the future. However, we get to welcome Cindy to the team, do pop over and give her some love.
Leider wird diese Challenge die Letzte für Elaine und Jan als Teammitglieder sein, da beide unser Team zum Ende des Jahres verlassen. Wir werden ihre Inspirationen vermissen und wünschen ihnen alles Gute für die Zukunft. Aber so können wir auch Cindy in unserem Team begrüßen, hüpft doch mal auf ihren Blog und hinterlasst ein paar liebe Worte.
Here are the DT's projects using the fabulous images from our sponsors. (Click on the names to be taken to their blogs).
Hier sind die Projekte des DT, erstellt mit den fabelhaften Motiven unserer Sponsoren. (Klickt auf die Namen um zu den Blogs der einzelnen Team-Mitglieder zu kommen).
Bianca
using "Tummy Time" from A Day for Daisies
Carly
using an "Mouse with Christmas Cookie" from Robyn's Fetish
Carol
using "Miss Snowlady" from A Day for Daisies
Cindy
using "
Elf Pocket
" from Bugaboo
Jan
using her own image
Jani
using her own image
Many thanks to our sponsors for the wonderful images and sponsorship they have provided.
Vielen Dank an unseren Sponsor für die wundervollen Motive und das Sponsoring im Allgemeinen.
Now it's your turn to get crafting and join us for our 'Red and Green plus sparkle/glitter' challenge.
Nun ist es Zeit für euch das Bastelmaterial hervorzuholen und euch an unserer "Grün und Rot mit Glitzer" Challenge zu beteiligen.
Remember you have four weeks to enter this time, we'll see you back for the first challenge of 2013 on the 9th January.
Meanwhile I'd like to thank you all for your support during 2012 and take this opportunity to wish you all a very Merry Christmas and a Happy New Year from all of the Design Team.
Denkt daran, dass die Challenge diesmal über einen Zeitraum von vier Wochen läuft, wir sehen uns am 09.Januar zur ersten Challenge in 2013 wieder.
Ich möchte mich gerne bei euch für all die Unterstützung im Jahr 2012 bedanken und ergreife auch gleich die Gelegenheit euch fröhliche Weihnachten und ein frohes neues Jahr vom gesamten Design Team zu wünschen.
Please note we have changed the rules slightly and now have a 3 entry maximum.
Bitte beachtet, dass wir unsere Challengeregeln etwas abgeändert haben und nun nur noch maximal 3 Beiträge pro Person zulassen.